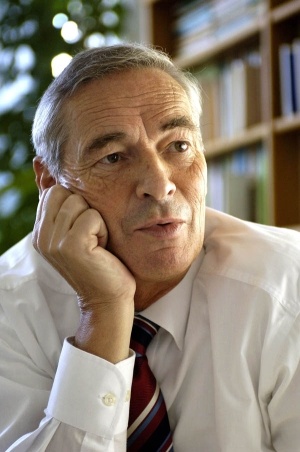 KNPV Award for Joop van Lenteren
During the 5th Crop Protection Manifestation, May 22 in Ede, KNPV annouced that the Award 2008 has been won by Joop van Lenteren, emeritus professor in entomology at Wageningen University. He received the award because of his significant contribution to biological crop protection.
Link tot the report of the Jury (in Dutch).
In absence of the winner, the KNPV Award, the KNPV medal and the cheque worth €2.500,- were presented to prof. Marcel Dicke.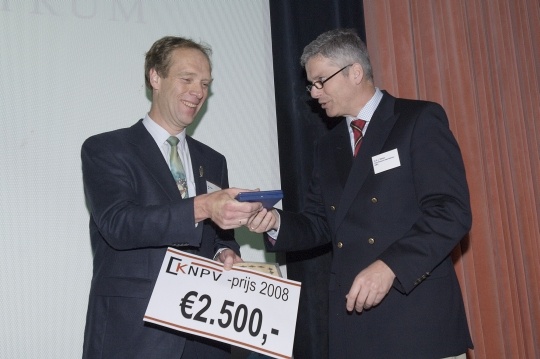 Marcel Dicke receives Joop van Lenteren's KNPV Award 2008 from KNPV President Gert Kema.