Keynotes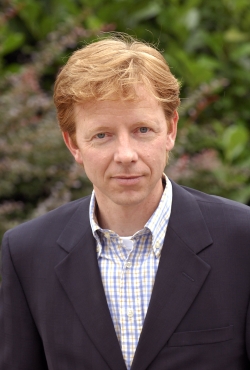 Gerrit Hiemstra is most known as presenter of the weather forecast at the NOS news. He is managing director of the weather company WeerOnline B.V. at Velp.
After he finished his studies at the Agricultural University Wageningen in 1986, he has worked as a meteorologist at Meteo Consult in Wageningen. In 1995, he became head of the operational meteorological service at the KNMI at Schiphol. In 1996, he started at DLV Adviesgroep, where he initiated meteorological advice and consultancy activities for the agro sector. These activities eventually led to the establishment of WeerOnline in 2001. As an expert in meteorology, he is involved in several external projects and the meteorological courses given at WeerOnline.
Link to website
Download presentation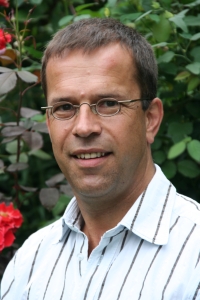 Erno Bouma is an expert in the field of agro-meteorology and crop protection.
He works at the Plant Protection Service in Wageningen, where he advises on integrated crop protection, legislation of Plant Protection Products and Crop Protection policy. He was closely involved in the development and introduction of a number of decision support systems, a.o. CERDIS, a decision support system for cereals and in GEWIS the system that shows the level of efficacy of Plant Protection Products at a certain moment of the day. He is co-author of some books and a great number of articles with the scope on weather and crop protection. In 2006, the book Weather & Crop Protection was published. In the mean time this book has been translated into four languages.
Link to website
Download presentation and references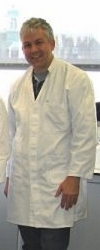 Bart Fraaije is project leader of the Fungicide Resistance Research Group at Rothamsted Research, UK.
He is the author of numerous publications. His current research focus is on: 1. understanding how control agents work and identifying potential mechanisms employed by pathogens enabling them to cope with such agents; 2. developing molecular tools to follow epidemics of fungal cereal diseases and to monitor the evolution of specific traits in pathogen populations (e.g. fungicide resistance and virulence factors); and 3. evaluating strategies for managing fungicide resistance in commercial crops.
Link to website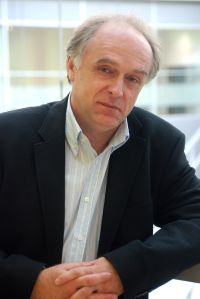 Pavel Kabat is full Professor and chair holder Earth System Science and Climate, at Wageningen University. He is also chair of the Board of the Wageningen Climate Centre (CCB) and science director and Council chair of the Dutch National Climate Research Programme.
He has obtained his PhD degree cum laude in Hydrology, Water Resources and Amelioration in 1986. After that he was a research scientist and project leader at the Institute for Land and Water Management (ICW), in Wageningen and from 1988 head and senior researcher at the Department of Agrohydrology of Alterra of Wageningen UR. Since 2003, he is Professor, first in Climate Hydrology and since 2006 of Earth System Science and Climate. He has been principal investigator in twenty EU supported research projects. He is/was member of the editorial board of four scientific journals, and he has been contributor and leading author of numerous scientific and science to policy assessments. His expertise is in: 1. Land – atmosphere interactions and (terrestrial) biogeochemical feedbacks (measurements and modelling); 2. Climate hydrology and water cycle; 3. Climate and water resources; 4. Climate system and climate change, and 5. Global change.
Link to website
Download presentation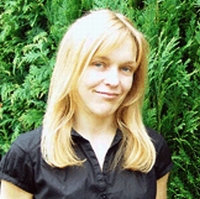 Dr Lindsey Norgrove joined CABI in May 2008 to cover a secondment to the Global Invasive Species Programme.
She has more than a decade of experience living and working in Central Africa as an agroecologist. Lindsey worked mainly in villages directly with smallholder farmers testing improved crop varieties, fertilizer and pesticide responses, and small-scale mechanisation. She worked on systems including banana/plantain, cocoa, groundnuts, maize, tomatoes, tannia crops and indigenous fruit trees (Dacryodes edulis, Ricinodendron heudelotii). She did complementary studies on the ecological impacts of some various innovations, including effects on soil faunal activity, decomposition processes, water, nutrient and carbon dynamics, and changes in soil physical and biochemical properties. She has experience of collaborating with local NGOs, local universities, national agricultural and forestry institutes. She has also worked with industry. Most recently, Lindsey led a project on the ecology and management of the pan-tropical weeds, Chromolaena odorata and Imperata cylindrica. She has supervised BSc, MSc, and PhD students from universities in France, Germany, and Cameroon. She is a reviewer for seven international journals. Lindsey's current role in CABI includes overseeing invasive species agenda. In addition, Lindsey is coordinating CABI's work and response to issues on climate change. With the escalating threat of climate change and the impacts this could have on agriculture, CABI is increasingly focussing on ways that we can help farmers, particularly smallholders to adapt.
Link to website
Download presentation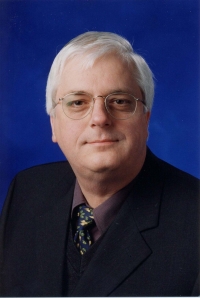 Heinz-Wilhelm Dehne studied Agricultural and Horticultural Sciences at the Universities of Bonn and Hanover. After finishing his studies, he focused on the influence of arbuscular mycorrhizae on host-pathogen-interactions and induced resistance in plants. Following the habilitation at the University of Hanover he joined the basic fungicide research in industry. In 1994, he became University Professor for Plant Diseases and Plant Protection at the Agricultural Faculty of Bonn University. The research topics still cover host-parasite-interations as well as mode of action of innovative plant protection agents. Additionally, the biology of mycotoxin-forming pathogens on plants is an essential part of his research group. Recently, precision plant protection and aspects of crop biosecurity have become of high impact.

Link to website
Other speakers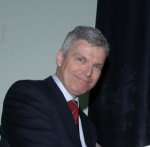 Gert Kema (KNPV) download introductory presentation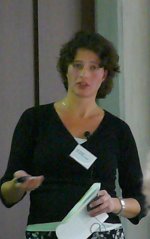 Yvonne Gooijer (CLM)
Link to website
Download presentation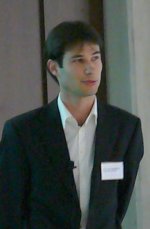 Alexander van Oudenhoven (Nature's calendar / Alterra)
Link to website
Download presentation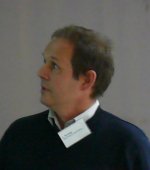 Cees Waalwijk (PRI)
Link to website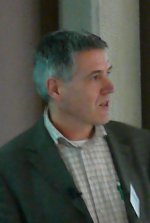 Aad Termorshuizen (Blgg)
Link to website
Download presentation
Jan van der Wolf (PRI)
Link to website
Download presentation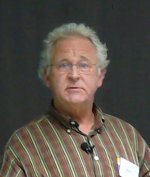 Leen Moraal (Alterra)
Download article about this subject (in Dutch)
Another interesting article about climate change affecting agriculture and nature of The Netherlands (in Dutch)